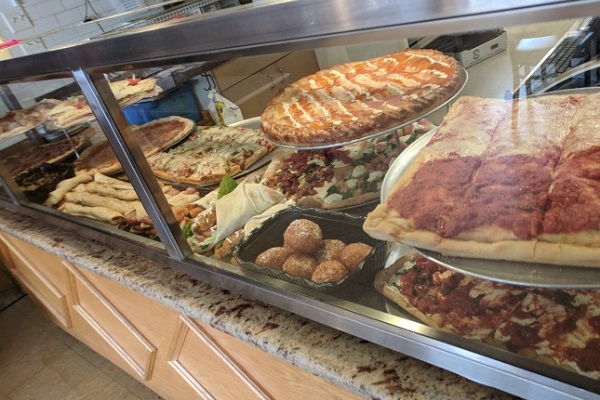 Review us at Google!
Food and atmosphere is great.I call this place my little secret. Great food. Good prices.
— Timothy Woods
Just moved to Hockessin and my husband is so picky about food but is a pizza freak! He was in love. When you walk in it feels like family! I 100% recommend this place if you want it done right the first time! My husband even called the owner which he is very respectful just to Compliment the food.
— Stacy Price
It's so refreshing to have pizzas that are non mainstream (aka chainstore pizzas). The service was great and the price was great too.
— Jingmin Zhang
This is my favorite pizza place in Delaware. The grandma pie is absolutely amazing, but you really can't go wrong with anything on the menu. The place is always busy, before and even after the pandemic, which I attribute to the fantastic food and solid service. The owner is very friendly and an amazing cook!
— Alex Patseliev
My new favorite pizza joint. Hands down best around.
— Robert Albrecht
What a great surprise. I wanted Italian but wasn't looking for Pizza. I have been sampling several places close to home and saw this place while looking for good Italian and surprise Luigis popped up. I'm loving the pasta dishes Chicken Marsala, Seafood, Chicken piccata. Great prices, Generous portions.
— Deborah May
Their pizza's are HUGE and delicious! I've never had one I didn't like here. The staff is amazing and super friendly!
— Kortney McLaughlin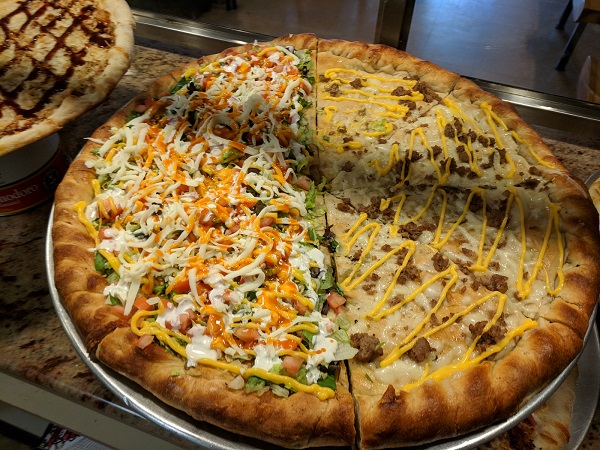 It was wonderful, all the food was delicious. Cooked to perfection. Mushroom Cream soup was delicious. Nancy out waitress was excellent. Had big portions of food and took leftovers home for tomorrow. Luigi and his wife were very helpful in letting us know the specials and preparing the food. Thanks for a wonderful dinner.
— Margaret Gebhart
Just had spinach calzone, chicken cheese steak and buffalo chicken tenders. Delicious. My husband is still licking his chops! Thumbs up. Great food and prices!
Thank you
— Kathleen Mack
Ate here for the first time tonight. Everything was fantastic from the food to the service to the prices. My picky eater kids deemed it their new favorite. Will definitely be back soon!
— Drew Miller
Wow, the best baked ziti ever! Wonderful staff, too!
— Cheryl Hodgins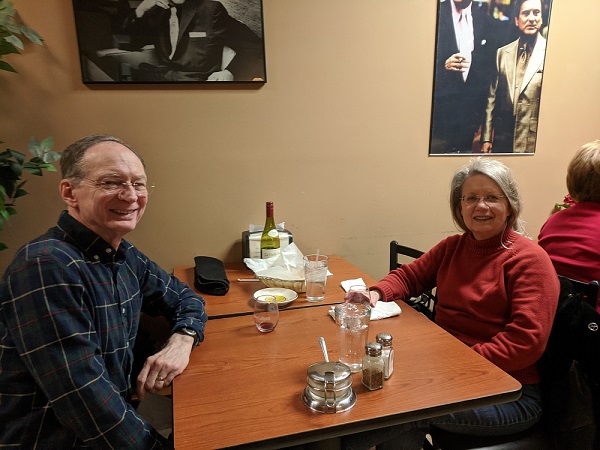 What an amazing little gem. The staff is very efficient and friendly. We were surprised at how extensive the menu is. There are sooooo many options. Our meals were perfectly prepared, the portions generous, and piping hot on arrival. We will have to come back because there is much more to try. If you're looking for a place to eat Italian this restaurant should definitely be on your list of places to visit.
— Gary Griffith
Great pizza. grandmom pizza#1
— Matt Marvel
Love the tomato pie. Their special steak sandwich is excellent and my husband loves the meatball sandwich. Go there at least once month when we are in Delaware.
— Sheila Wilson
Legit Italian. Everything I've had here is delicious. Some of the best pizza around. I used to live close but still go out of my way sometimes to get some pizza.
— John Barbato
---
Review Us
We appreciate your feedback. Please leave us a Google review.